The Scene
I'm writing furiously to finish up This Curious Madness before JuNoWriMo ends. I am also discussing finer points of the novel with one of my favorite women on the planet, Arielle.
Time
Roughly 35 Hours Ago
Me: ARI
Arielle: ??
Me: I JUST REALIZED SOMETHING. THIS IS THE FIRST BOOK I'VE WRITTEN IN YEARS WHERE I ADORE BOTH MALE LEADS – AND NEITHER OF THEM ARE SNARKY. NEITHER OF THEM. WHAT EVEN.
Arielle: *sits back and thinks about that for a second*
Arielle: Whoa.
Arielle: WHOAAAA.
Arielle: THEY AREN'T.
Arielle: WHOAAA.
Me: I KNOW YOU UNDERSTAND HOW WEIRD THIS IS.
Arielle: And I love them, too….and THAT'S A SHOCK. Because I LOVE snark. And yes, IT IS VERY WEIRD.
Arielle: All the snark in this book comes from secondary characters…
Me: The MINOR characters are snarky, but the main ones aren't and THIS IS STRANGE AND FEELS LIKE A NEW POINT IN MY LIFE AND I DON'T KNOW WHAT'S HAPPENING.
Arielle: There isn't even that much snark in it compared to the Salvation series.
Me: BUT I HAVEN'T /MISSED/ IT. Because the book still HAS snark. BUT IT'S MY LEAST-SNARKY BOOK AND IT'S ONE OF MY FAVORITES.
Arielle: IT MEANS YOU'RE GROWING AS A WRITER.
Me: I AM SO EXCITED ABOUT THIS RIGHT NOW. I ALWAYS THOUGHT I WOULDN'T ENJOY THE MAIN CHARACTERS IF THEY WEREN'T SNARKY BUT IT HAPPENED WITHOUT MY NOTICING.
End Scene
Of course the scene didn't really end there; we talked for probably another half hour before I had to leave and really put all my focus on writing; but the conversation startled me in the best way. Every time I do a Novel Writing Month, I learn a multitude of new things. I learn what to do and what not to do; I learn from the flaws of a quickly-written first draft, I see what needs to be improved, and I see where my strengths lie. This was the first month, however, where the strength of my novel hasn't been in the witty banter or sarcastic remarks…and it was really freaking exciting. (And bizarre.)
The ability to write wit, sarcasm and snark has been one of my main writing strengths. Unfortunately, like any strength, it can be too strong – and frequently does. I've always felt that a character with no snark is one that I can't possibly give my heart to when I write – and yet, I did it over and over in This Curious Madness. The Hatter has a soft sense of humor, but is a pretty serious guy. The White Rabbit has no discernible sense of humor at all (I'm sure he will in the sequel, but he hasn't really had much reason to own a sense of humor thus far). Alice has wit, but she doesn't really realize it – and the wit is mostly contained in her 'Notes to Self.' The sarcastic characters are secondary ones – Dee and Dum and the Cheshire Cat.
The funny thing? It works really well. This is by far my most successful Novel Writing Month product. Granted, it needs roughly 40,000 more words (It only has about 64,000, although I don't feel bad about it – that's still 14,000 words over the minimum) to be a complete novel, but it has everything I tried for. It has characters I adore, a plotline I adore, a FEMALE MAIN CHARACTER who pretty much stole my heart, two competing ships that both break my heart, a bittersweet ending, and loads of color and creepiness. It's exactly what I wanted from JuNoWriMo, and more.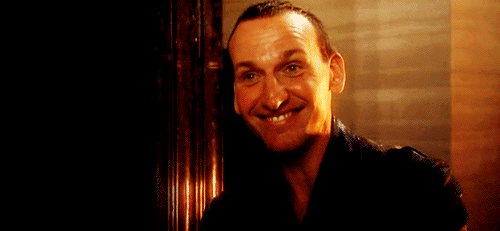 But I can't get over the lack of snark. This is probably the biggest stepping stone my writing has taken in two years – and was excellent preparation for the novels I'm plotting/attempting to finish. I'M SO READY.
I've had numerous people ask me, "How does it feel to be done with JuNo?" and the answer is:
I have mixed feelings. I'm content – this was my best Novel Writing Month ever. I'm dissatisfied, because This Curious Madness needs a lot of work. I'm free to work on art commissions, to plot and write in various things, to give focus to Storyseller University, a month-long program by Kevin Kaiser (the first time I've had school in years! If all school was like this, I'd enjoy it all). I've been able to watch some KDrama episodes. I've been able to talk with friends. I have my life back, and I've learned some invaluable lessons (and don't tell anyone, but I signed up for Camp NaNo this month with the goal to write 20,000 words – although I'm probably splitting those words between Acceso, Kenna, and No Dark Disguise).
Did you do JuNoWriMo? How did it go? Did you learn anything? Give me details, people!  *grabby hands*